corporate flowers
from stunning reception flowers to unique meeting room arrangements, corporate flowers for every need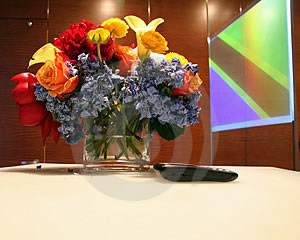 With more than 25 years experience as a professional florist I know that each and every corporate need is different. I will work with you, your ideas, and of course your budget to create professional and striking flowers that are unique to your organisation and the impression you'd like create for your customers and employee's.
From traditional designs to something more unusual, my corporate flower service includes consultations and delivery of beautiful reception or foyer flowers, staff 'well wishes' bouquets, corporate rewards and meeting or function room table arrangements.
I can also arrange professional, fun floristry events for your corporate guests. Why not stick out from the crowd by providing a truly memorable corporate event with a difference?
If you have any queries or need any advice, please get in touch today and I'll be happy to answer any questions you have.
Here are some actual examples of my work...